Thayamangalam Muthumariamman
Thayamangalam Muthumariamman Kovil - Tamilnadu
Hi, want to go Thayamangalam Muthumariamman temple? It was located in the Sivagangai District, Tamilnadu, India. Thayamangalam Kovil is a powerful temple and the primary God Muthumari Amman resolve people's all the prayers and problems. Public believe the power of Thayamangalam Muthumariamman Kovil and every year temple has been celebrating the [ Panguni festival ] from March 20 to April 1 week. Muthumariamman koil car festival and Pongal day are the important days for the function. India's important south end states of Tamilnadu have a lot of holy places and histories and Thayamangalam Temple is one of the vital. Basically Thayamangalam was a small village and located in the district of Sivagangai. Trustee family has been maintaining this temple from the beginning to yet. Late.Thiru.Muthupal Chettiyar developed this temple in many ways and now his son Shri.Venkatesa Chettiyar took the charge and succeed to run the temple yet.
During the Thayamangalam Temple festival and other all the days temple got more traffic from Madurai, Sivagangai, Paramakkudi, Ilayangudi, Ramanathapuram and over the Tamilnadu. Even temple has a lot of visitors from other countries like Canada, United States, United Kingdom, Australia, Spain, Russia, Singapore, Malaysia and more. In these countries Tamil people's family god is mostly located in India's Tamilnadu State and Thayamangalam is one that. There is a Big Theppakulam has located (Theertham) near by the temple.
Thayamangalam Temple History
| S.No | Features | Details |
| --- | --- | --- |
| 1 | Moolavar | Muthumariamman |
| 2 | Urchavar | Mariamman |
| 3 | How many years old? | 500 to 1000 years old. |
| 4 | Thala Virutcham | Neem Tree |
| 5 | Thayamangalam Kovil Theertham | Mariamman Theppakulam located near by the temple |
| 6 | Thayamangalam Temple Opening Time | 6:00 AM to Evening 8:00 PM |
| 7 | Thayamangalam Temple Phone Number | 04564 - 206614 |
| 8 | Trustee | Thiru. Venkatesa Chettiyar |
How to Reach Thayamangalam?
Madurai to Thayamangalam
From Madurai Mattuthavani Bus stand there are many bus services available with different timings. Morning 8'0 clock to evening 4'0 clock you can pick the buses frequently. The distance between Madurai to Thayamangalam is 67 kms and in bus travel will take 1 hr and 15 minutes. Thayamangalam temple is 25Kms from Sivagangai and 22kms from Manamadurai and 27 kms from Paramakudi. Parthibanur, Kamuthy, Kalaiyarkoil, Ilayangudi and Aruppukottai to Thayamangalam is also connected with Buses, but during the festival Tamilnadu Transport Corporation Karaikudi send special buses from various places to Thayamangalam every year. Dont miss to worship the God Thai Muthu Mari.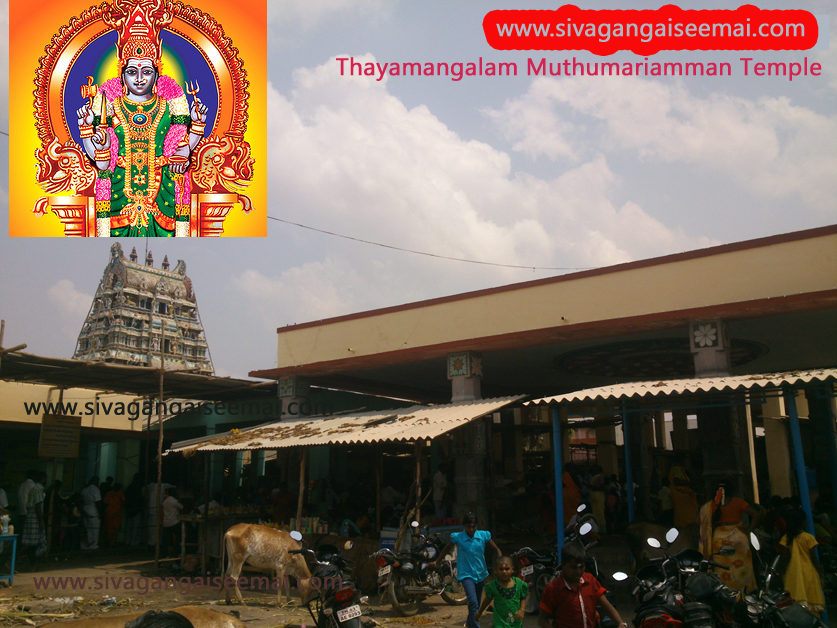 Entrance View of God Muthu Mari at Thayamangalam Tamilnadu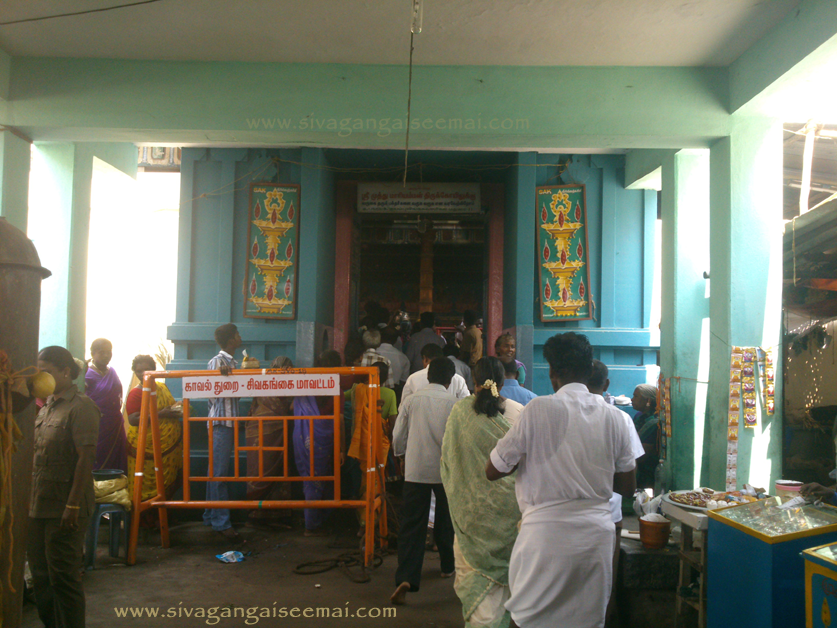 Thayamangalam Temple - Festival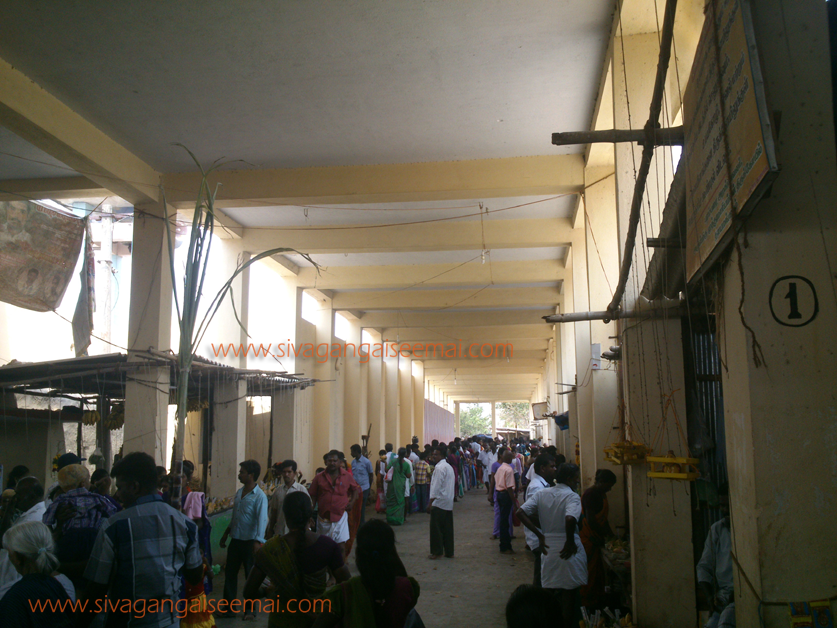 Madurai to Thayamangalam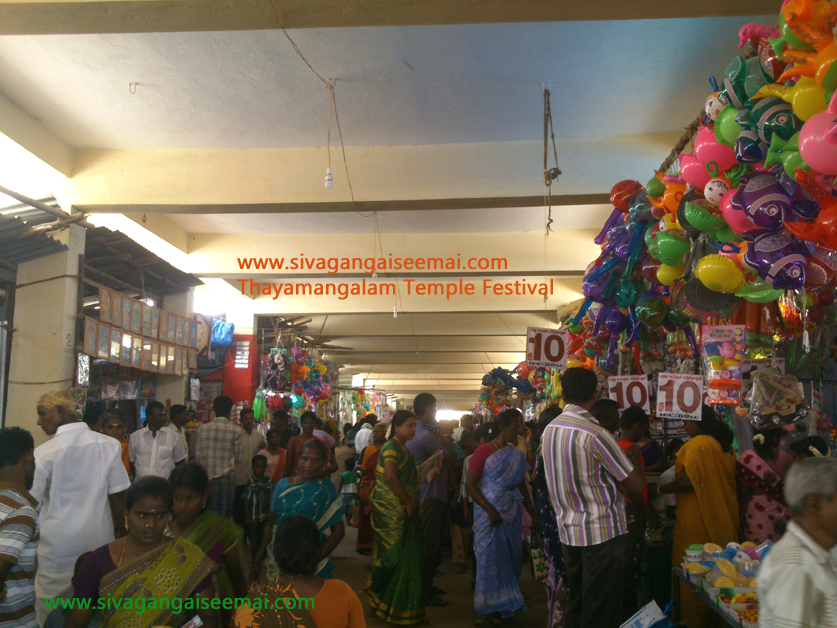 ---
Search
By fb/Sivagangaiseemai Team / August 28, 2014
By Muthukumaran / September 1, 2014