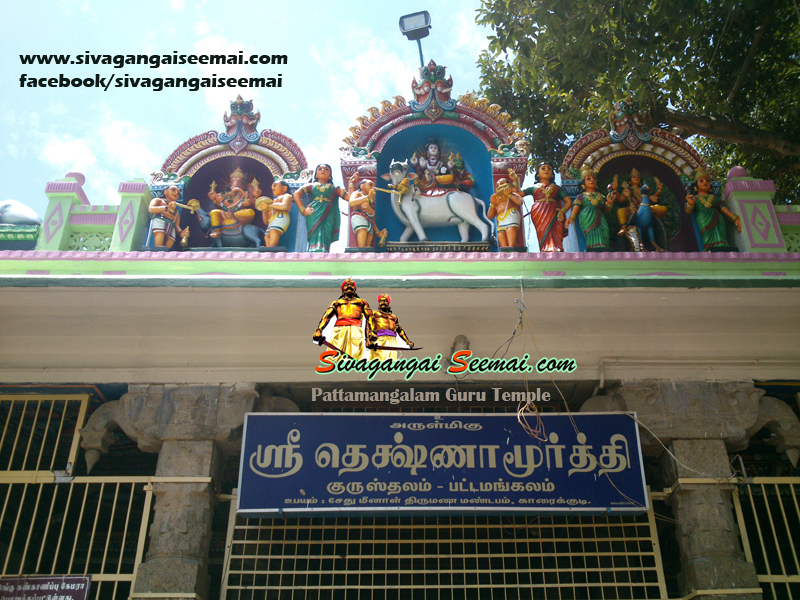 ---
Famous
Pattamangalam Guru Temple
is one of the famed temples near Sivagangai District in the state of Tamilnadu, India. God Dhakshinamoorthy (Guru) is a main God, Lord siva and Samayakaruppar temples also located in the environment with green trees. Pattamangalam temple actually located from sivagangai to kallal road on the way to Karaikudi. From Sivagangai to Thiruppathur road when you have reached Mathagupatty village, then take right turn you can get the kallal road. After you have travelled 10 kms in the road, there is a left turn go to the pattamangalam temple. The intimation board has positioned on the main road [Mathagupatti to Kallal] for devotees and tourists fecility.
---
How to reach Pattamangalam?
Pattamangalam Guru Bus Route
We can reach the guru temple from Chennai, Trichy from North direction. Rameswaram, Madurai also connecting to temple from Southside by the way of Sivagangai. Karaikudi to Pattamangalam, Thiruppathur to Pattamangalam is a separate route.
By Car
From Madurai 1 hr 45 Minutes
From Trichy 3 hr 15 Minutes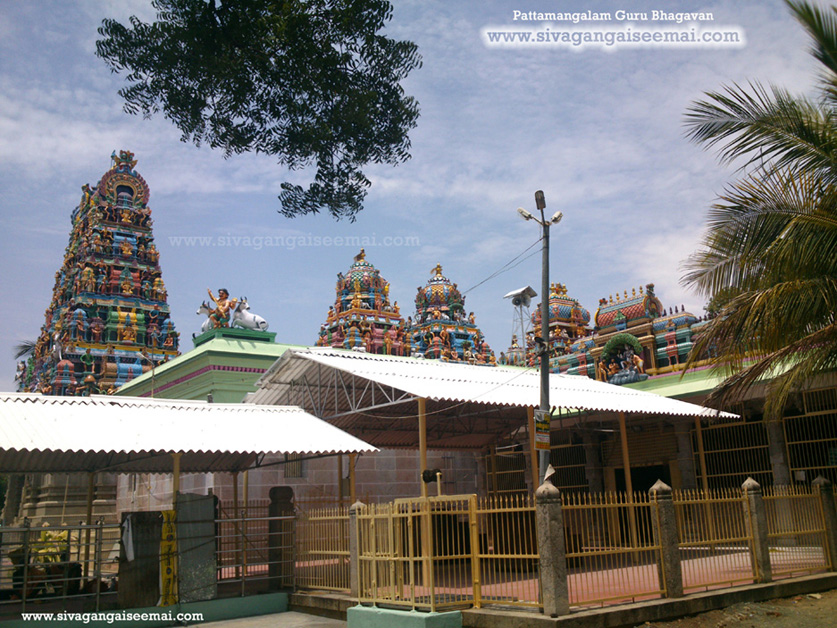 ---
You are vieweing Pattamangalam guru temple front view which was taken my me few months back after renovating. A Lord Siva temple is also there in the backside.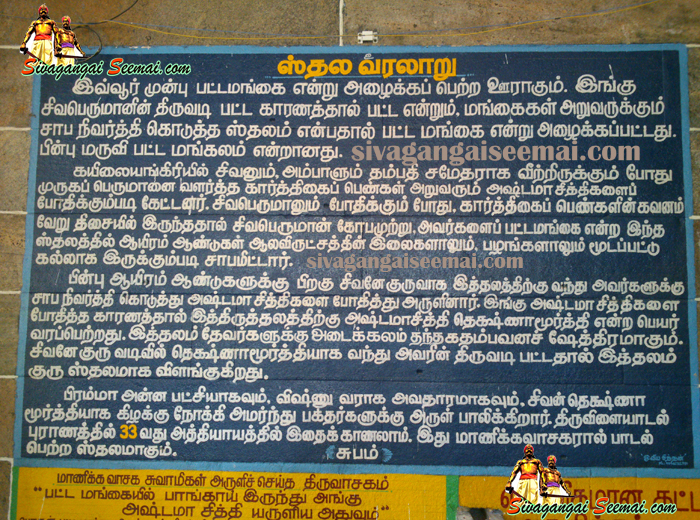 ---
Inside the Pattamangalam sannathy you can see the Pattamangalam Temple History in Tamil board is appeared and tell the story clearly.