Hotel Shanmuga Bhavan - Near Sivagangai Busstand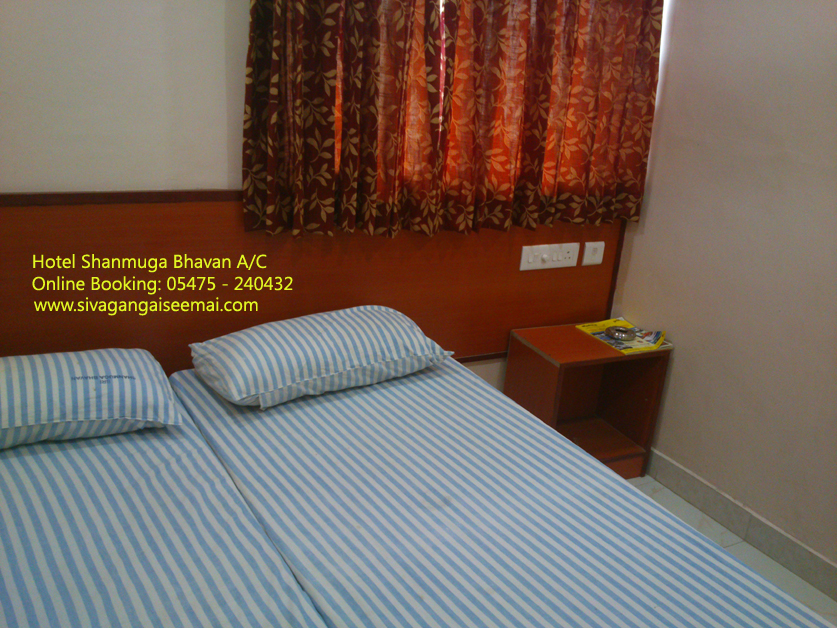 Location : Aranmanai Vasal, Opposite to Bus Stand, Sivaganga, Tamil Nadu, 630561
Online Booking : 04575-240432, +91-98424 40432, +91-98424 05002
Hotel Shanmugabhavan is an another hotel / lodge with food and accommodation facility located in the heart of sivagangai bus stand. Budget hotel for people who belongs to aim the safe and give importance to travel because of it located in front of the hotel sivagangai bus stand. Call taxi, auto, railway station all are very near by this hotel. Morning break fast, lunch, dinner,browsing evening snacks espresso accessible at low of expense with quality arrangement.
KONGU TOWERS A/C LODGE
---
Kongu towers a brand new A/C lodge from sivagangai located in the heart of the place.
Location : 74/68, Sathiya Moorthy Street, Sivaganga, Tamil Nadu 630561
Online Booking : +91-9443065749, +91-9842464749
IDHAYA TOWERS LODGE - Near Busstand - Sivagangai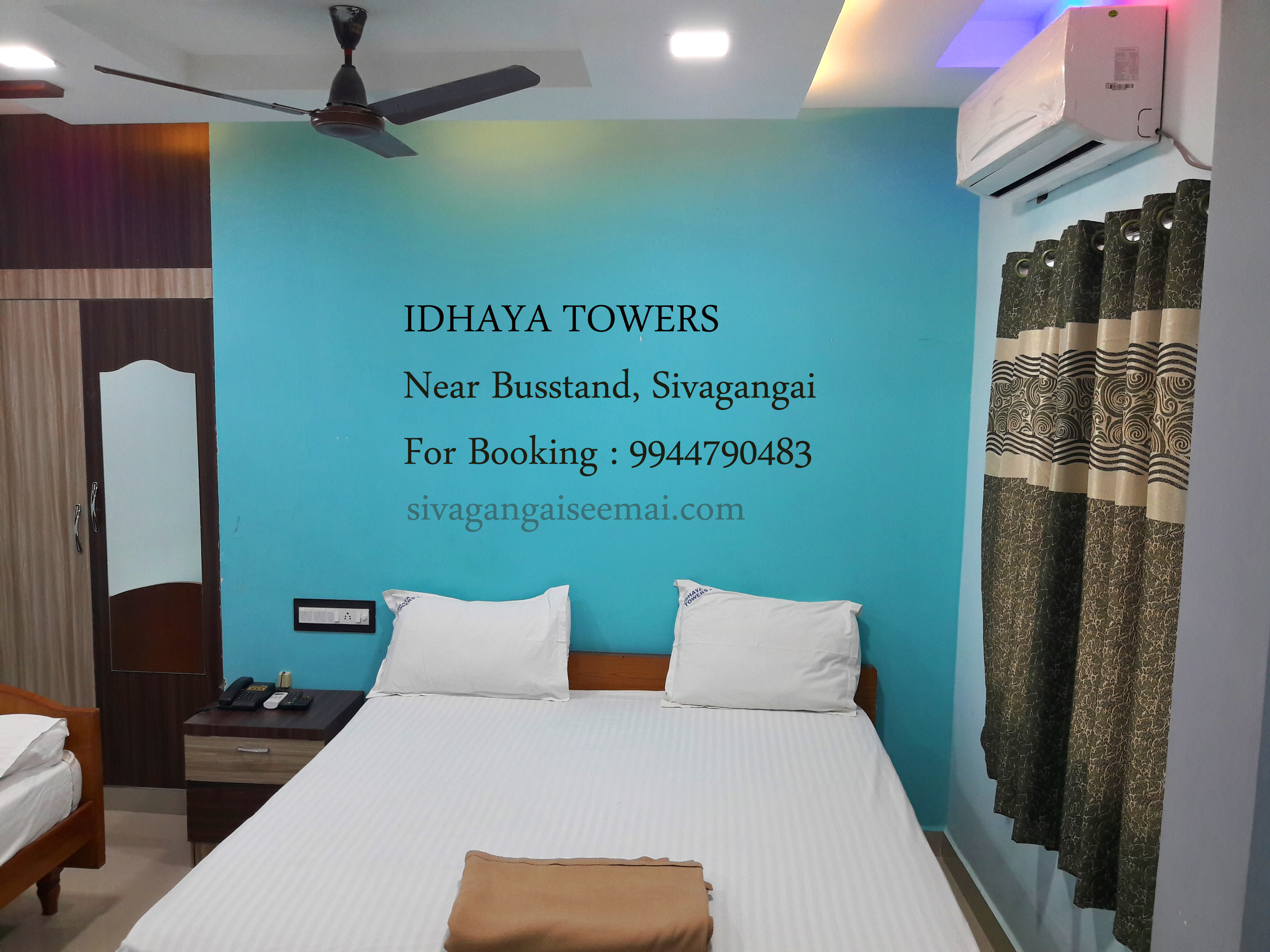 ---
Location : 5/12 AJEES STREET, NEAR BUS STAND, Sivaganga, Tamil Nadu 630561
Online Booking : 04575 - 242628, +91-9944790483