MS SHOPPING MALL - SIVAGANGAI
Brand new MS Shopping Mall opened at sivagangai indira nagar, ilayangudi road. Best super market in sivagangai indira nagar area.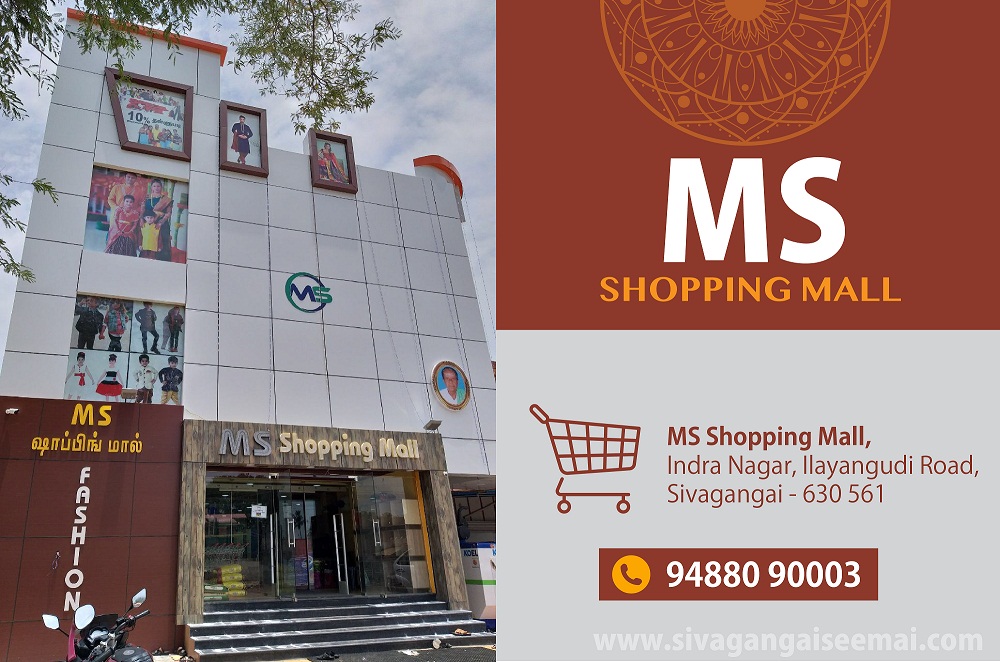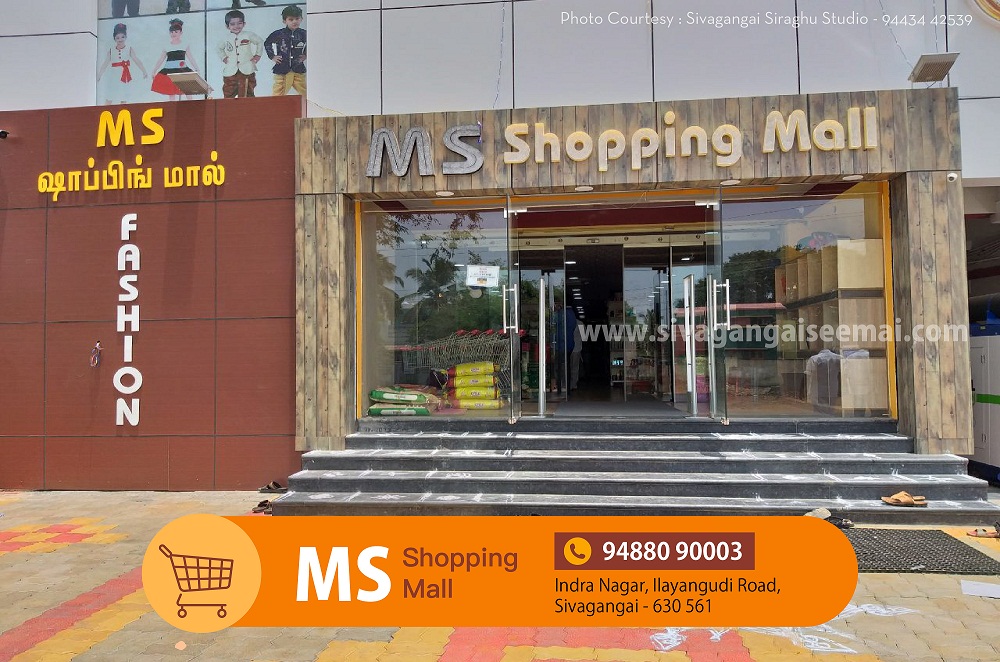 High quality groceries and textiles are available. Worth for money and all in one place.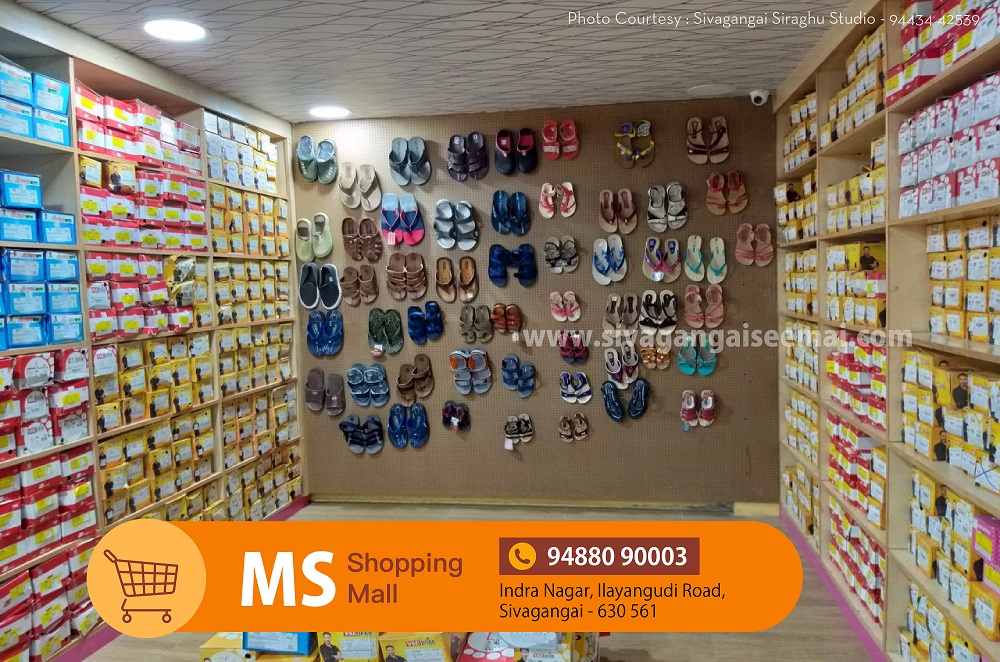 Various designs of cheppals for children, Men and women available.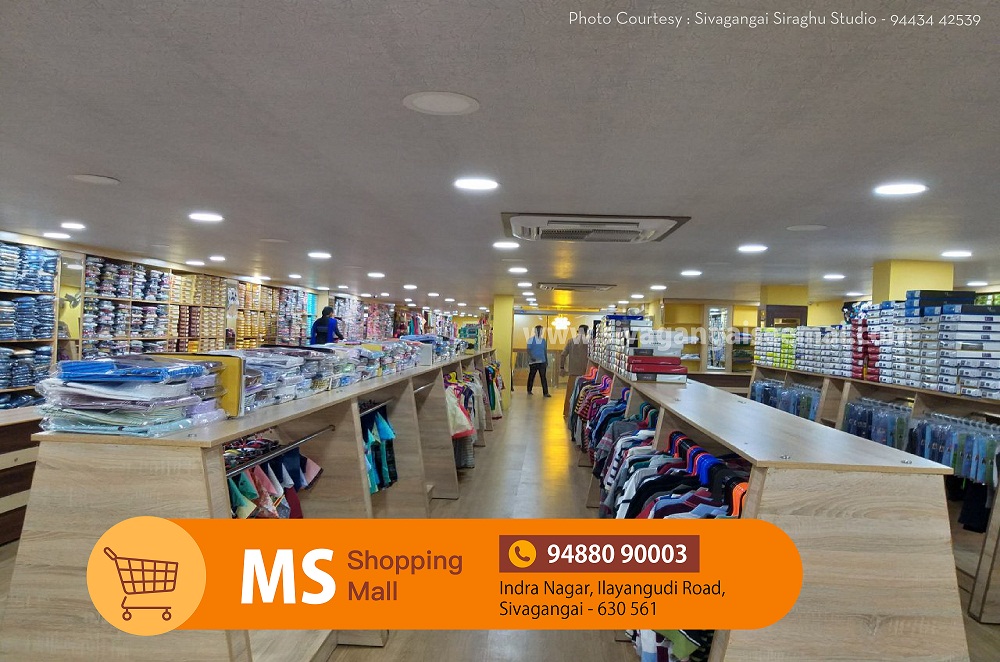 Textiles for children,men and women